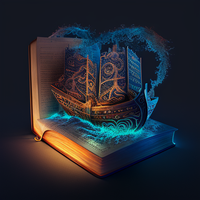 The power of books.
Rain hurtles against the glass of the window, winds howl through the trees, and the skies cry out as lightning scorches the clouds.
You sit by the crackling fire, your knees tucked up under your bottom and you're taken to a world beyond this one.
The rain thrashing the outside world offers mere ambience as your fingers slide down the pages covered in ink.
For within the pages you are not in your home with flames warming your cheek. You are on an ocean filled with sea creatures and pirates. The only thing saving you from their grasp is the ship enhanced with dragon's fire.
J.S. Davidson books - Fantasy adventure
---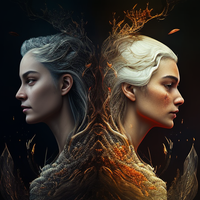 Coins have two sides
We are each one person, but within that one person lays a myriad of emotions, thoughts, and temperaments.
No matter how hard we attempt to collaborate ourselves into one vessel - our soul is stronger.
Authors use pen names to express those avenues. For myself, Ella Stone is Australian Drama and J.S. Davidson is Fantasy.
Afterall, no matter how delicately created, each coin has two sides - and the dark side is always whispering for us to come and play.
Ella Stone books - Australian Romantic Drama
---
Truth and Connections
So often when the topic of writing or books comes up, so does the genre of fantasy or science fiction.
Ask a child to tell us a story and they immediately rush to dragons or an enromous volcano erupting, sending the world into some sort of dystopian reality.
We read to escape, yes that is true. But we also read to connect.
We want to feel the saddness of the character, know their pain of losing a loved one because we can relate.
We want to cry out hearts out with the characters, and we want to laugh with them.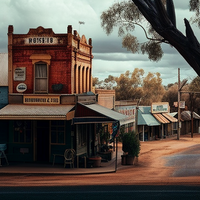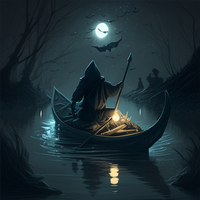 Love the written word
You've always wanted to write. When you were a child, you'd doodle things on pages and when you couldn't spell the word - a picture would suffice.
Leaving this boring world and stepping into infinite lands, all at the touch of your fingertips gives you goosebumps and makes your heart sing.
You want to write but you're afraid. What if people laugh? What if people tease?
The day will come when the ferryman will escort you to the land beyond - he will escort each of us.
When that time comes, regale him in tales of your stories, of the creations you made.
He will sit in wonder as he listens.