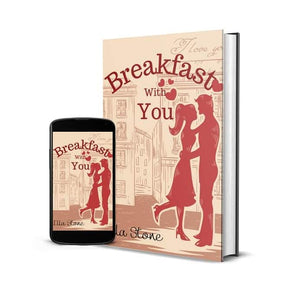 Breakfast With You - Signed copy (Ella Stone)
Regular price $19.99 Sale
Click here for e-book version.
-
The Diamond Dress. Every woman wants it, only one may wear it.
Manipulation. Toxic relationships. Do whatever it takes to become one of 'The Greats.'
Ten years ago, Nicole closed the door on her home and swore to never return. Today she is a famous influencer with a perfect life – so it seems.
Surrounded by glamour and fame - a secret haunts her.
Now, she must return to her home-town and attend her estranged Father's funeral. In doing so, face the man she once loved and the true reason she left all those years ago.
The plan is simple. Nicole will return for the funeral, keep a low profile, and slip back to Sydney before anyone from her old life can press her about the truth.
Will her arrival be as straightforward as she hopes, or will it shake loose old friendships and rekindle a love that should never have ended?
More importantly, is that love strong enough for her to leave The Diamond Dress, and a million dollar lifestyle behind?
-